Malnutrition Week ANZ is a annual campaign that spotlights the shocking rates of malnutrition in Australia and New Zealand. It afects more than 1 in 3 hospital patients and nearly half of residents in aged care. By taking part in Malnutrition Week ANZ, you can improve the quality of life of the people you're caring for.
The theme of 2021's Malnutrition Week ANZ campaign is: Malnutrition is everybody's business. Food service staff, doctors, nurses, dietitians, families and even patients themselves all have a part to play.
Being malnourished means an individual is more likely to:
Stay in hospital longer
Have reduced immunity
Lose muscle mass and physical capacity
Develop complications such as pressure injuries/ulcers and infection
Have poor wound healing
Experience falls that result in fractures
Experience mental illness and self-neglect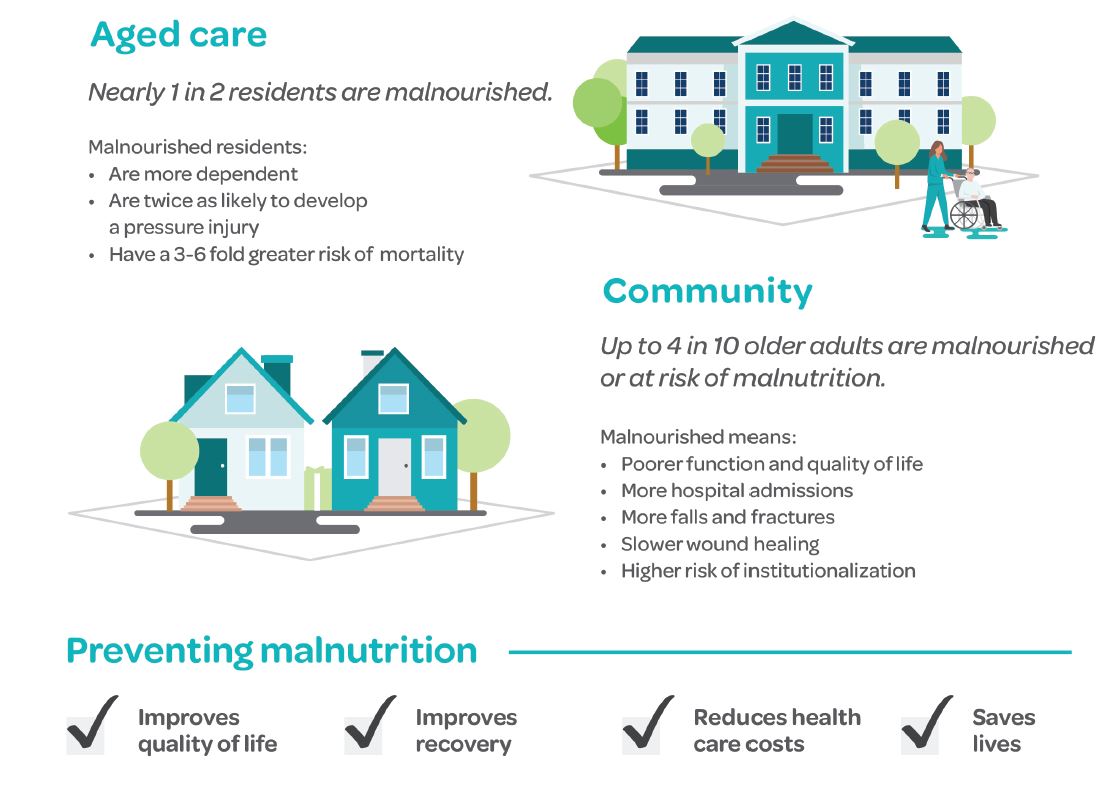 Stay tuned this week as we learn more about malnutrition, and strategies to help identify and manage it.