What to do if you aren't feeling hungry
Here are some tips on how to approach meals if you aren't feeling hungry.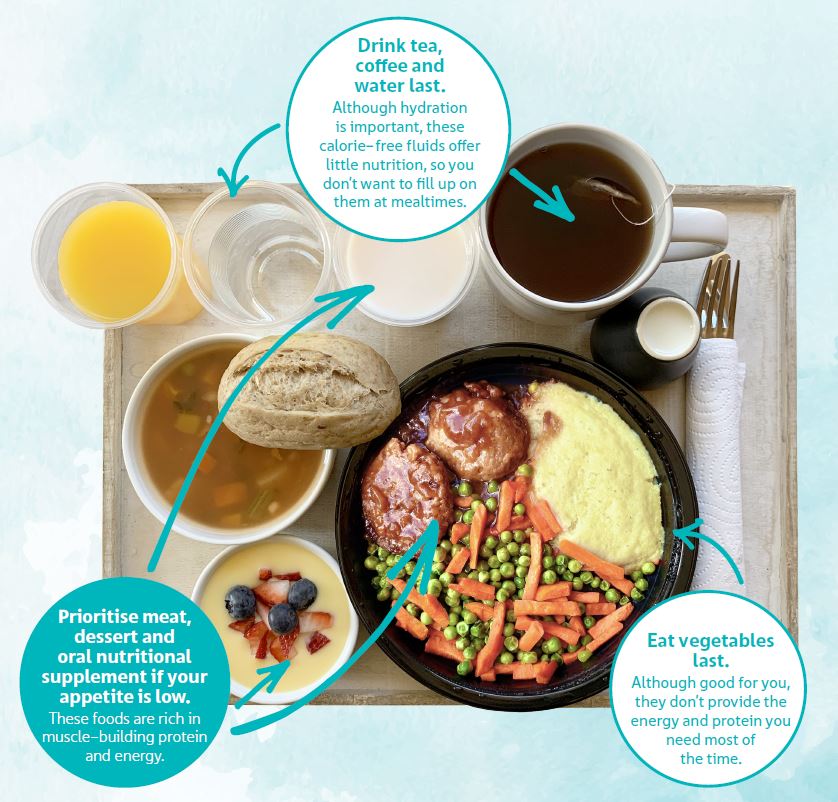 How to maintain nutrition when you are ill
When you are ill, your nutrition requirements usually increase. For this reason, a high protein high energy (HPHE) diet is o!en recommended to prevent weight loss (or help with weight gain if necessary), build strength and aid in a quick recovery. It will help to: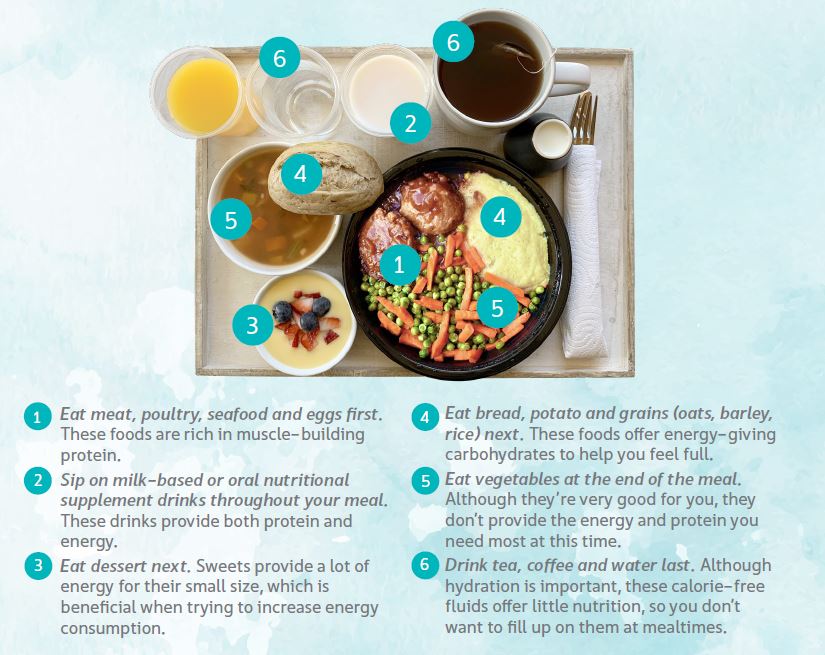 For tailored advice from one of our dietitians, please reach out to us to make a booking by clicking the button below.
Contact us